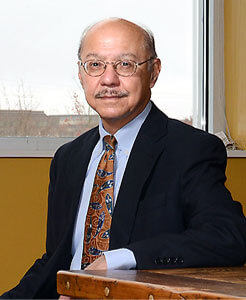 Mr. Sunil Wadhwani
Chief Executive Officer
Mastech Corporation
Mr. Sunil Wadhwani, CEO and Co-founder of iGATE Capital Corporation, obtained the B.Tech. degree in Mechanical Engineering from the Indian Institute of Technology Madras in 1974 and the degree of Master of Science in Industrial Administration from Carnegie-Mellon University at Pittsburgh in 1976.

Prior to iGATE, Mr. Wadhwani served as CEO and Co-founder of Mastech Corporation, a global provider of high value information technology services and solutions. Since inception in 1986, the company has managed to meet the challenges of rapid growth and by 1996 had attained $100 million in revenues. During this period, Mastech was named four times in Inc. Magazine's list of "Fastest-growing Companies in America". Under his leadership, Mastech grew to $500 million in revenues and over $1 billion in market capitalization.

In 1981 Mr. Wadhwani co-founded and was CEO of UroTec, a company that developed medical devices to significantly reduce the risk of post-operative infection following certain kinds of surgery. As CEO, Mr. Wadhwani oversaw the development and patenting of these devices, obtained Food and Drug Administration (FDA) approval, set up a manufacturing process that conformed to rigorous FDA standards and set up a national sales network. He raised both equity and debt capital to fund this venture. He set up a joint venture with a European firm to extend UroTec's product line and for distribution of UroTec's products in Europe.

Mr. Wadhwani has also served as a management consultant and between 1976 and 1981 was associated with the A.F. Ferguson Company, one of the largest management and strategy consulting firms in India.

Over a thirty year period, Mr. Sunil Wadhwani has achieved a long and successful track record as an entrepreneur, culmination in the creation of iGate Capital. He has led the launch of 15 new IT services businesses, all developed around strategies that served emerging technology market needs. The Indian Institute of Technology Madras is proud to honor this engineering entrepreneur with the Distinguished Alumnus award.