Welcome to Joy of Giving,

the fundraising platform of IIT Madras

IIT Madras is on a journey towards global distinction in engineering and science. We aim to place IITM among the 'Top 50' global education and research institutes. We are committed to provide the best possible education and research opportunities for students and to create technology-driven social impact.

Everyone deserves access to quality education and research. Initiatives like scholarships to deserving students and funding cutting-edge research in engineering and science help enable an 'IITM for All'. We also develop innovative technologies to solve the world's most pressing problems.

Your support can help us achieve our goals. There are many ways to support – including making a gift in honor of a loved one. So do explore the site, visit 'Alma matters' and share your own stories too! Please do write to us, we look forward to hearing from you!
IITM Alums Upgrade the Campus
Manohar C Watsa Stadium

Centre For Innovation

Department of Computer Science and Engineering

1300+

+

Projects

11000+

+

Donors

884+ Cr

+Cr

Received
Fundraising Efforts
Give for Green
The IIT Madras Green Fund is being established in response to a growing awareness of the need to protect the campus's unique biodiversity. The campus was created from a natural forest (Guindy National Park). The fund supports the conservation needs of flora and fauna on our 630+ acre campus.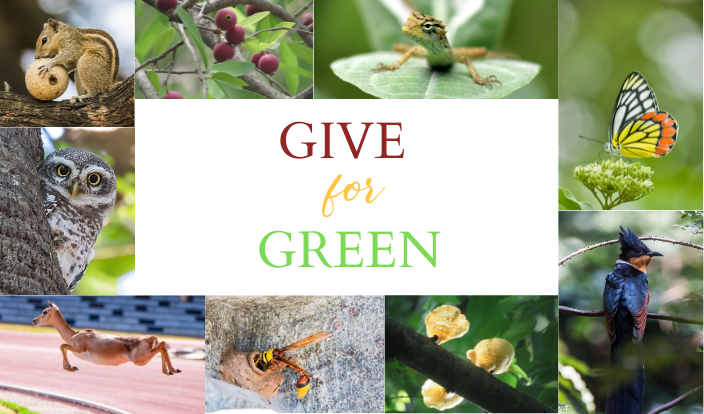 Testimonials from
our Donors
The only hope for eliminating poverty in India is through technology. It has to be that kind of technology that benefits the people on the ground. I am happy to say that the research already funded by us through R2D2 is bringing real benefits to people with disabilities I wish to congratulate IITM for this initiative.
— Shri T. T. Jagannathan Managing Director, TTK Group of Companies | Alumnus of IIT Madras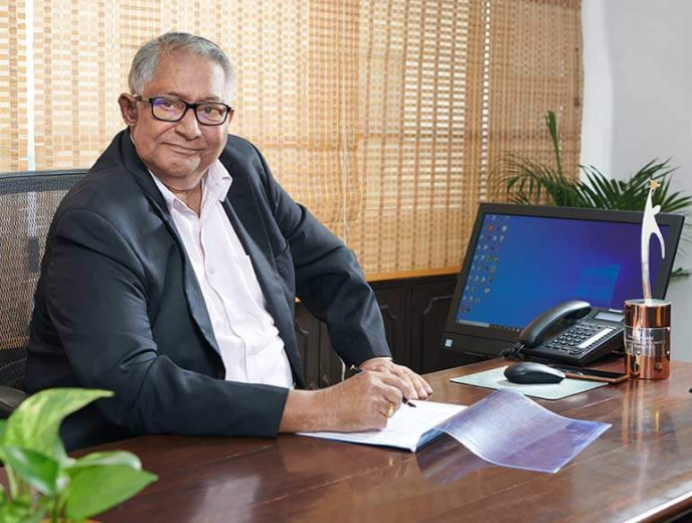 Donor Spotlight
Shri S. Gopalakrishnan
Chairman Axilor Ventures
Co-founder Infosys
1977/M.Sc/PHY & 1979/MT/CS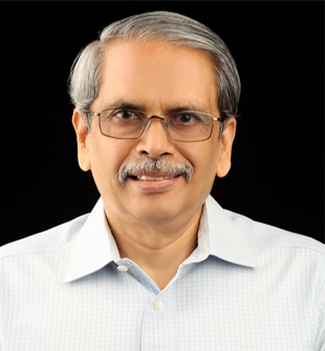 Shri S Gopalakrishnan represents a generation of engineer-scientists who have made India a global player in software industry. After this formative experience, Shri Gopalakrishnan had a fair idea of the shape of things to come… Read more
View Featured Donors
Alma Matters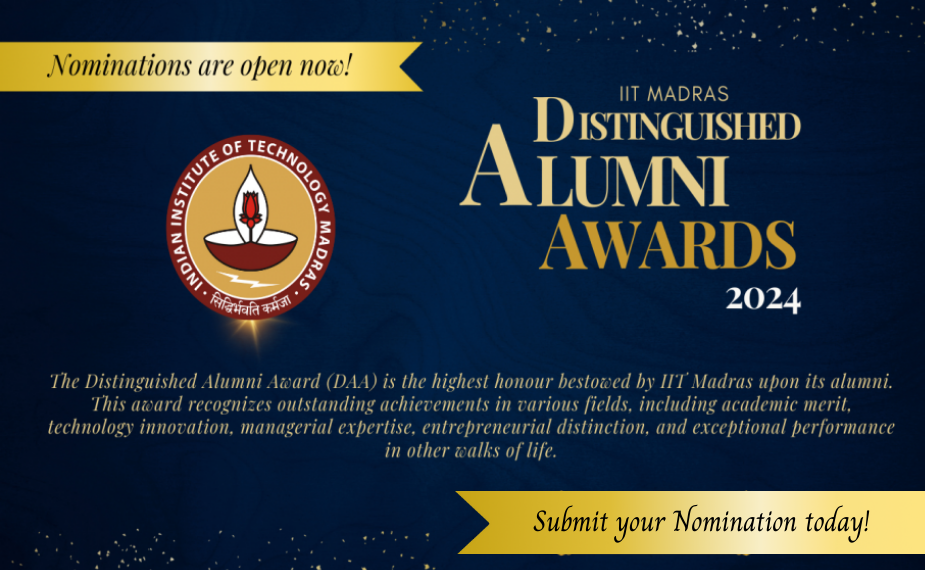 5 July 2023
Nominations for Distinguished Alumni Awards (DAA) 2024 are now open!
The Distinguished Alumni Award (DAA) is the highest honour bestowed by IIT Madras upon its alumni. This award recognizes outstanding achievements in various fields, including academic merit, technology innovation, managerial expertise, entrepreneurial distinction, and exceptional performance in other walks of life.
Continue Reading