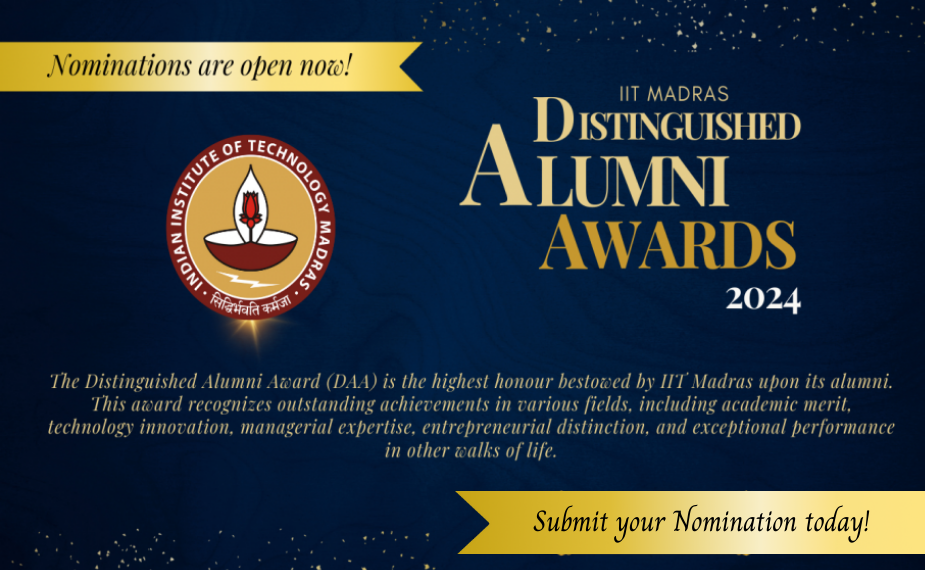 Jul 05, 2023
Nominations for Distinguished Alumni Awards (DAA) 2024 are now open!
We believe that acknowledging and celebrating excellence is fundamental to our mission at IIT Madras. Therefore, we encourage you to nominate eminent alumni for the DAA 2024 and assist us in showcasing their achievements to the world.


The last date for nominations is November 10, 2023.


To nominate alumni, please visit our nomination portal here: 
DAA Login
Please note that self-nominations and alumni who have served or are currently serving as IIT Madras faculty are not eligible.


Thank you for your support and participation in this process. We look forward to receiving your nominations and commemorating the accomplishments of our distinguished alumni!
Recent Blogs