Chairs are occupied by Professors who have distinguished themselves and been recognized by their peers for their research and/or technology development, and who have excelled in teaching and service to the Institute/nation/profession. It is intended to host the eminent expert Professors as Chair with various options for visits and engagement, suitable salary and benefits or honoraria, accommodation and varied endowment amounts as applicable. The achievements must therefore go beyond those that earned them the Professorship, and should demonstrate leadership in one or more of these aspects.


Four categories of Chairs identified under this scheme:
I. Distinguished Chair:
a. Intended to host world's leading researchers in specific fields, visits of 3-5 years
b. Salary & benefits provided on globally-competitive basis
c. Campus housing to be provided
d. May be endowed with an initial corpus of Rs. 10 crores ($ 1,600,000)
II. Visiting Chair:
a. Intended for visits of 1-3 years by leaders in academia, industry and research
b. Salary & benefits on par with IITM faculty
c. Campus housing to be provided
d. May be endowed with an initial corpus of Rs. 3 Cr ($ 480,000).
III. Adjunct Chair:
a. Intended for short-term visits (less than one year) by leaders in academia, industry and research
b. Honorarium (covering travel & living expenses) to be provided based on services offered
c. Campus accommodations to be provided
d. May be endowed with an initial corpus of Rs. 50-250 lakhs ($ 80,000-400,000)
IV. Institute Chair:
a. Intended for senior IIT Madras Professors to reward exceptional performance
b. Selected faculty will be identified as "(Named) Institute Chair" until retirement, but financial benefits will be provided for an initial period
c. May be endowed with an initial corpus of Rs. 1 Crore ($ 160,000)
If you're looking to make a year-end gift, these may be good options for you to consider. These Chairs will play a significant role in positioning IITM as a global leader in research.
Venu Aravamudan
SVP & GM - F5 Cloud Services, F5 Networks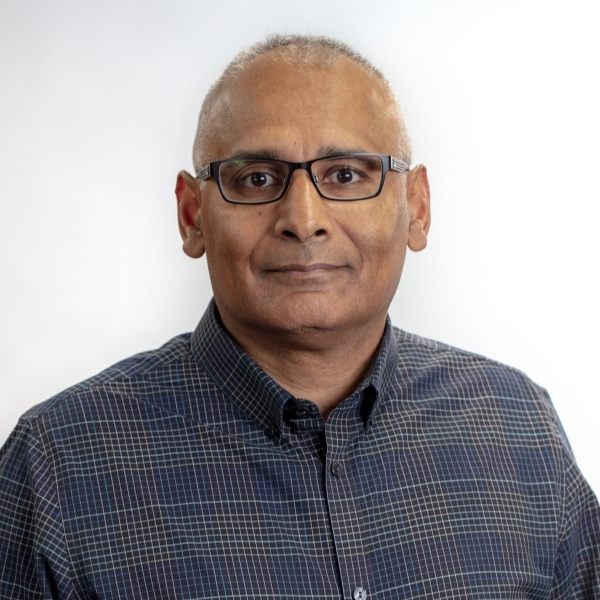 Venugopal Aravamudan is on the board of SinglePoint, Inc. and Senior Vice President & General Manager at F5 Networks, Inc.
He previously occupied the position of VP-Engineering & Product Management at Limelight Networks, Inc., Senior Director at VMware, Inc. and General Manager for Amazon Web Services, Inc.
Mr. Aravamudan received an undergraduate degree from Indian Institute of Technology Madras and Master degree from Rensselaer Polytechnic Institute.
PRABHAKAR RAGHAVAN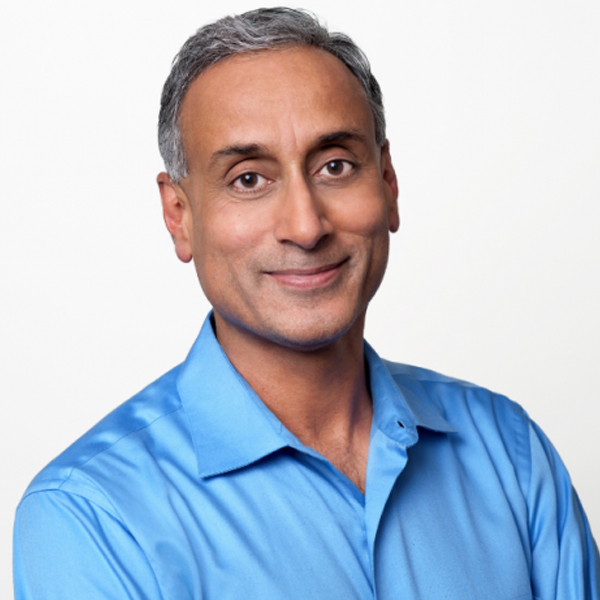 Dr. Prabhakar Raghavan, Senior Vice President of Engineering at Google, USA (1981/BT/EE).
Dr. Prabhakar Raghavan obtained his B.Tech. in Electrical Engineering from IIT Madras in 1981, his M.S. (ECE) from University of California – Santa Barbara in 1982, and his Ph.D. in Computer Science from the University of California – Berkeley in 1986. He served as Senior VP and Head of Yahoo! Labs since 2005, and recently took up a position as Vice President for Strategic Technologies, Google.
Dr. Raghavan is one of the rare individuals who have excelled in academic research, technical leadership and corporate management and governance. In academic research, Dr. Raghavan is well known worldwide for his outstanding accomplishments in Computer Science, particularly in the context of randomized algorithms. As a technical leader, Dr. Raghavan led the theory group at IBM Almaden Research Laboratory, a veritable analytical powerhouse, into the 21st century and the internet era, with far-reaching results. He created and led the Clever research project, one of the two pioneering groups working concurrently in the emerging field of link analysis for web search.
Dr. Raghavan and his group achieved a number of widely-reported and cited breakthroughs in web structure and modeling. The Clever project laid the foundation for IBM's Web fountain project which provided web mining services to many large enterprises. The huge impact of this work continues to be felt to this date in academia as well as industry. After joining Yahoo in 2005, Dr. Raghavan built up a strong center of scientific excellence in Yahoo! Labs. He established several Yahoo! research centers around the world. He has, at the same time, continued a program of research on multiple fronts. Most recently, he has been working on showing how in-depth user studies, such as eye-tracking and interviews, can be combined with large-scale click mining to quantifiably improve user experiences.
Dr. Raghavan has received several honors and awards. He is a member of the US National Academy of Engineering. His other honors include: Honorary doctorate from University of Bologna, Italy; UC Berkeley Distinguished CS Alumnus Award, Fellow of the IEEE and Fellow of the ACM, and several best paper awards. He deeply cares about the research community, and devotes time to mentoring and encouraging young researchers.
In recognition of Dr. Raghavan's research and leadership in the field of web mining, IIT Madras and its alumni are proud to confer on him this award.
S. Sridhar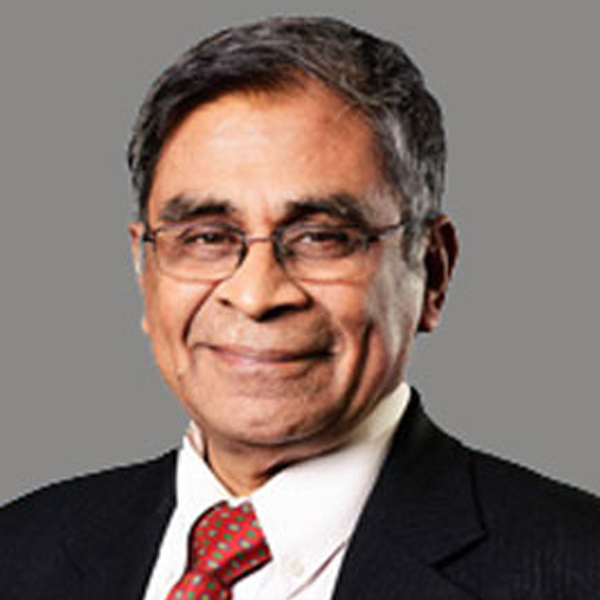 Mr. S .Sridhar retired as the Chairman & Managing Director of Central Bank of India, amongst India's oldest and largest public sector banks. During his tenure the Bank recorded historic highs in business, profit and profitability, return on assets, asset quality, technology adoption, brand building and human capital development.
Mr. Sridhar was also the Chairman & Managing Director of National Housing Bank (NHB), the regulator of housing finance companies.
Seminal initiatives launched during his tenure include NHB Residex, India's first official residential property index, central electronic registry of mortgages, reverse mortgage of senior citizens and rural housing fund.
Earlier Mr. Sridhar was the Executive Director of EXIM Bank. He started his career with State Bank of India. He is on the Boards of Binani Cements Limited, Strides Arcolab Ltd., Jubilant Life Services Ltd.,GVFL Trustee Co.Ltd.,Tourism Finance Corporation of India Ltd. and India Infoline Housing Finance Company Limited (Chairman).
Marti G. Subrahmanyam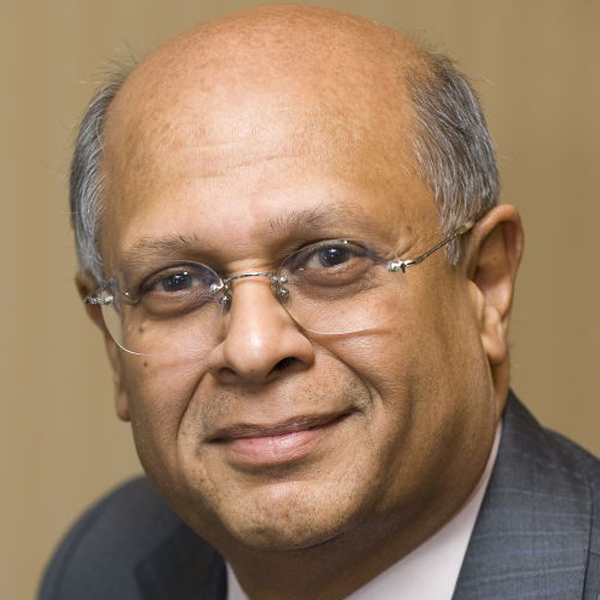 A major highlight of the occasion was the establishment of a new Institute Chair sponsored by Distinguished Alumnus Awardee (2004) - Prof. Marti G. Subrahmanyam, Charles E. Merrill Professor of Finance and Economics, Stern School of Business and Global Network Professor of Finance and Economics, NYU Shanghai, New York University.
An alumnus of 1967 batch (B.Tech., Mechanical Engineering), Prof. Marti G. Subrahmanyam donated US$ 1,00,000 to set up 'Marti Mannariah Gurunath Institute Chair' in Department of Chemical Engineering, IIT Madras.
D. Chandrasekhar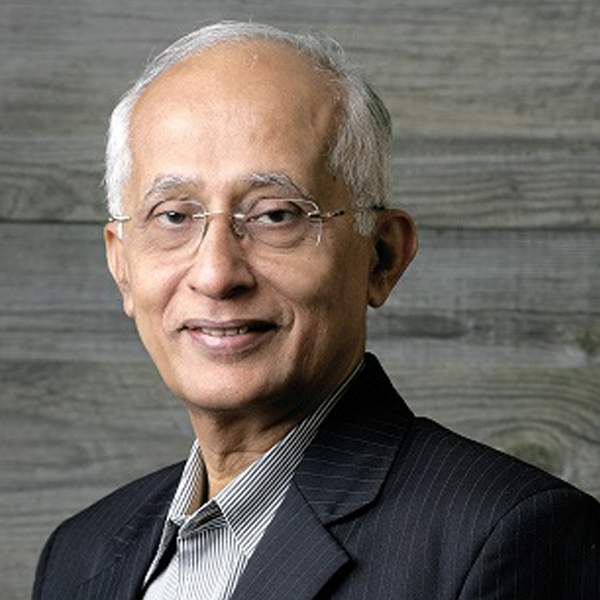 Mr. D. Chandrasekhar (DC to friends and well-wishers) obtained his B. Tech. (Metallurgy) from IIT Madras in 1970, and spent 18 months in training in the aluminum aerospace industry in Germany. He is known as an entrepreneur with the Midas touch. He began as a first-generation entrepreneur with zero capital in the small-scale sector way back in 1974 and made a success of many companies in different areas of engineering: machine-building, aluminum foundry, electro-less nickel coating, light chemicals. He holds an enviable record in industrial harmony - 34 years as entrepreneur and zero hours lost!
His products have found useful applications far and wide. UNICEF uses his salt-testing kits for checking iodine content in iodized salt in more than 120 countries he is the single global supplier. He exported and commissioned over 150 salt iodization plants in 12 countries. His low-cost application for gold-plating on metallic and non-metallic surfaces led to more glittering Gopura Kalasams, in great temples such asKapaleeswarar temple. It also has many domestic and retail sector applications.
Mr. Chandrasekhar has been associated with coffee he was part of the team Qwikys thatset up India's first coffee cafe chain. He has twice won the Regional Export Award of the Government of India's Engineering Export Promotion Council.
Mr. Chandrasekhar has played Good Samaritan in the social sector, particularly in the areas of education and health services. To illustrate: he was in the managing committee of the Ramakrishna Ashrama for over 25 years. Founder member of the Madras Dyslexia Association, he has been its President for the past six years. He is founder-trustee of the Rotary Central TTK-VHS Blood Bank; founder-member of the VHS Institute of Cardio Vascular Sciences; secretary (1995) of the IIT Madras Alumni Association; secretary of the IIT Madras Alumni Charitable Trust and IIT Madras Research Foundation; Chairman – Finance Committee of the PanIIT 2008 Alumni Global Conference.
Dr. Vikram Rao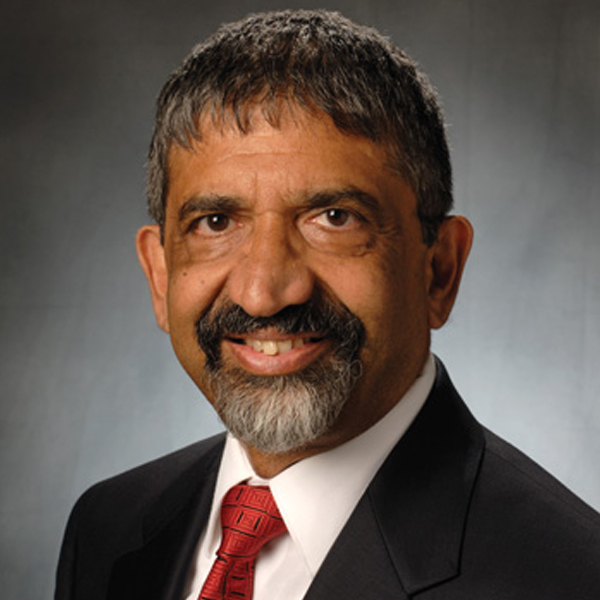 Dr. Vikram Rao
Dr. M Vikram Rao is currently the advisor to the COO at RTI International (Jim Gibson is executive vice president and chief operating officer at RTI International) He is also the executive director of RTEC, and assumed this position on September 1, 2008 till date. Rao spent 9 years with Halliburton and another 25 with predecessor companies. Most recently he served as senior vice president and chief technology officer, responsible for Halliburton's technology effort as well as intellectual asset management. He joined a predecessor company in 1974 as a senior research engineer.
Dr. Rao advises the non-profit RTI International and venture capitalist Energy Ventures AS, and firms Bio Largo Inc., Global Energy Talent Ltd., Alchemy Sciences and Biota Technology. He is past-Chairman of the North Carolina Mining and Energy Commission.
Rao is the author of more than 40 publications and has been awarded 42 United States patents and foreign analogs in fields that include non-ferrous metal refining, alloy formulations, and oil and gas technology. RTI Press released his book Shale Gas: the Promise and the Peril in July 2012, as well as a revised and expanded second edition in 2015. His most recent book Sustainable Shale Oil and Gas: Analytical Chemistry, Geochemistry and Biochemistry Methods, was released by Elsevier Press in October, 2016. Rao earned a doctorate degree and a master's in engineering from Stanford University, and holds a bachelor's degree in engineering from the Indian Institute of Technology, Madras, in Chennai India.
Anand Rajaraman and Venky Harinarayan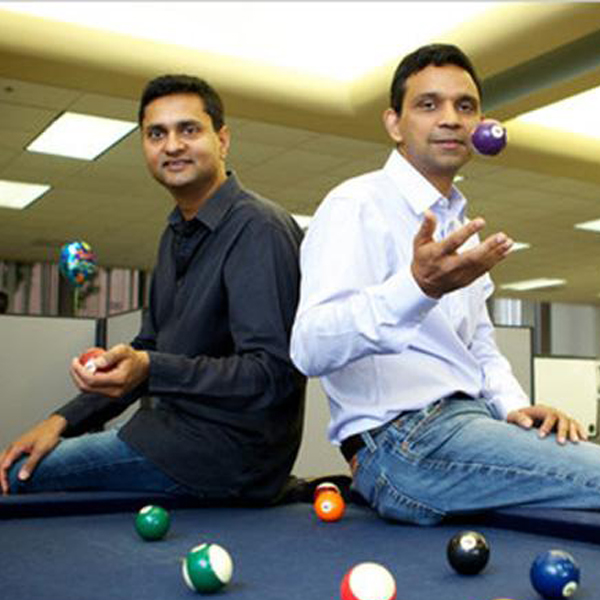 Anand Rajaraman
Anand is a Founding Partner at Rocketship.vc. Prior to starting Rocketship, he was Senior Vice President at Walmart Global eCommerce, where he co-headed @WalmartLabs, focused at the intersection of social, mobile, and commerce. Anand came to Walmart when Walmart acquired Kosmix, the startup he co-founded, in 2011. The purchase price was reported in the media to be over $300 million. Kosmix pioneered semantic search technology and semantic analysis of social media.!
Anand also was a Founding Partner of Cambrian Ventures, an earlystage venture capital firm. His Silicon Valley investments include Facebook (one of the earliest angel investors in 2005), Lyft, Aster Data Systems (acquired by Teradata), Efficient Frontier (acquired by Adobe), Neoteris (acquired by Juniper), Transformic (acquired by Google), Kaltix (acquired by Google), AppNexus, HighTail, and several other innovative and successful companies. Anand also is an investor in several companies in India, and helped set up the IIT Madras Entrepreneurship Fund to encourage entrepreneurship at his alma mater.
In 1996, Anand co-founded Junglee, an e-commerce pioneer. As Chief Technology Officer, Anand played a key role in developing Junglee's award-winning Virtual Database technology. In 1998, Amazon.com acquired Junglee for over $250 million. Anand helped launch the transformation of Amazon.com from a retailer into a retail platform, enabling third-party retailers to sell on Amazon.com's website. Anand also is a co-inventor of Amazon Mechanical Turk, which pioneered the concepts of crowdsourcing and hybrid Human-Machine computation.
As an academic, Anand's research has focused at the intersection of database systems, the World-Wide Web, and social media. His research publications have won several awards at prestigious academic conferences, including three retrospective 10-year Best Paper awards at ACM SIGMOD, VLDB, and ICDT (these awards measure the impact of research, both on academia and industry, over a 10-year period).
Anand co-teaches a popular course on Data Mining at Stanford University. His textbook "Mining of Massive Datasets," co-authored with Jeff Ullman, was published by Cambridge University Press in 2011 (the second edition in 2014 added Jure Leskovec as co-author). It has been downloaded over 1,000,000 times and has been translated into several languages.
Anand obtained his Bachelor's degree in Computer Science and Engineering from the Indian Institute of Technology, Madras, where he won the President of India Gold Medal for graduating at the top of his class, and his PhD in Computer Science from Stanford University. His work has been featured in hundreds of articles in leading national and international publications such as Business Week (cover) and the New York Times. In 2012, Fast Company magazine named Anand to its list of "100 Most Creative People in Business." In 2013, Anand was named a Distinguished Alumnus by his alma mater, IIT Madras.
He shares his musings on Big Data, search, and social media on his influential blog Datawocky, whose motto is "More data (usually) beats better algorithms."
Venky Harinarayan
Venky Harinarayan is an entrepreneur and investor. He was a founder of Junglee—a pioneering shopping search engine that was acquired by Amazon.com, a founder of Kosmix-an innovative search and categorization company that was acquired by Walmart Stores, Inc., and a founding investor in Efficient Frontier—a leading search and social media marketing company that was acquired by Adobe. Together, these start-ups were valued at $1 billion at the time of their acquisition. Venky has also played the role of entrepreneur in two of the most successful retailers of our times — Walmart and Amazon.com. Most recently, at Walmart, as Senior Vice President of Global e-Commerce, Venky created and ran @WalmartLabs, the innovation arm for the world's largest company. At Amazon.com, Venky helped create the Marketplace business, that today accounts for more than half of all the units sold. He also invented the concept underlying Amazon's Mechanical Turk.
Venky is also an active investor. He created Cambrian Ventures, an early stage venture capital firm in 2000 whose investments include Neoteris (Juniper), Aster Data (Teradata), and Yousendit. Venky was one of the earliest investors in Facebook, investing in 2005. Other angel investments include Lyft and TutorVista (Pearson).
Venky was named to the "100 Most Creative People in Business" by FastCompany in 2012 and to the "Venture Capital 100" by AlwaysOn in 2012 and is a recipient of the Distinguished Alumni Award from IIT Madras. Venky earned his bachelor's degree from IIT Madras; master's from UCLA and PhD from Stanford University, all in computer science.
Ajit Singhvi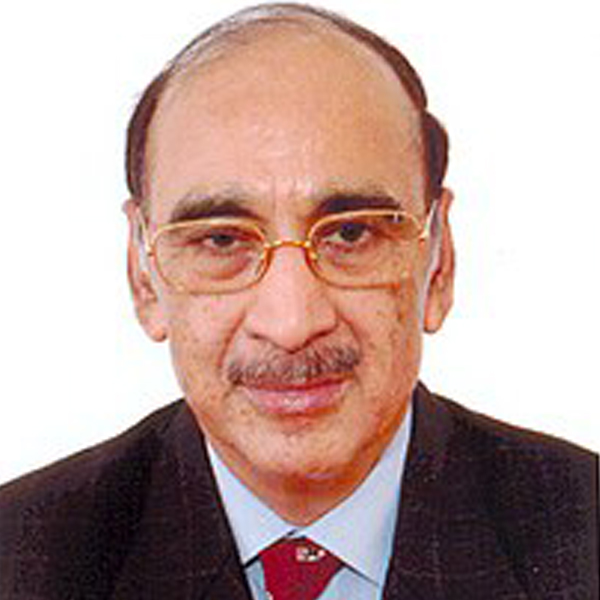 Ajit Singhvi
An alumnus of Harvard Business School, Manchester Business School, School of Engineering-Middlesex University, JIPM Tokyo, Ashridge Management College, Institute of Chartered Accountants, and Chartered Institute of Management Accountants.
He was awarded two research degrees; the Doctor of Philosophy (PhD) and Doctor of Engineering (DEng). During 1964-1996 years, Dr. Singhvi worked for May & Baker, British Insulated Cables (BICC), British Leyland, GEC Alsthom and CarnaudMetalbox Groups, in United Kingdom, France, India, Nigeria and West Indies in positions ranging from Financial Controller to Managing Director.
Between 1997 and 2003, as one of the Corporate Presidents reporting to the Chairman, Dr Singhvi authored and provided leadership for successful deployment of a holistic Management Model and Methodology that helped Aditya Birla Group's transformation in all of its 40 Plants in India, Thailand, Philippines, Malaysia, Indonesia and Egypt from 2003 to 2006. Currently, Dr. Singhvi advises & coaches on strategy & operational excellence using his own researched Management Model, Road Map, Mindset, Culture & Methodologies.
Sant Rajinder Singh Duggal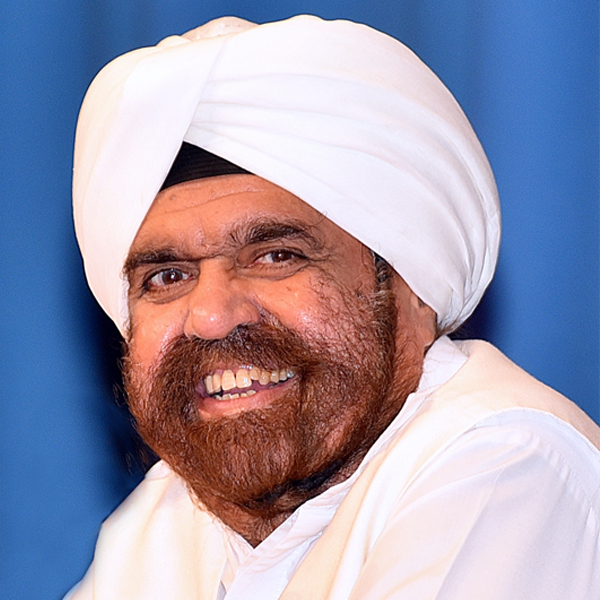 Sant Rajinder Singh Duggal
Rajinder Singh is the head of the international non-profit organization Science of Spirituality (SOS), known in India as the Sawan Kirpal Ruhani Mission. To his disciples he is known as Sant Rajinder Singh Ji Maharaj. Singh is internationally recognized for his work toward promoting inner and outer peace through spirituality and meditation on the inner Light and Sound.
Singh earned his bachelor's degree in Electrical Engineering from IIT (Indian Institute of Technology) Madras, India, and his master's degree in Electrical Engineering from IIT (Illinois Institute of Technology) in Chicago, Illinois. He received his spiritual education from two of India's leading spiritual Masters: Kirpal Singh (1894–1974) and Sant Darshan Singh Ji Maharaj (1921–1989). His training in both disciplines has helped him express age-old spiritual teachings in clear, logical language. Rajinder has had a distinguish twenty-year career in science, computers, and communications.
Ashok and Kamala Krishna
Vice President of Downstream & Chemicals Technology Chevron Corporation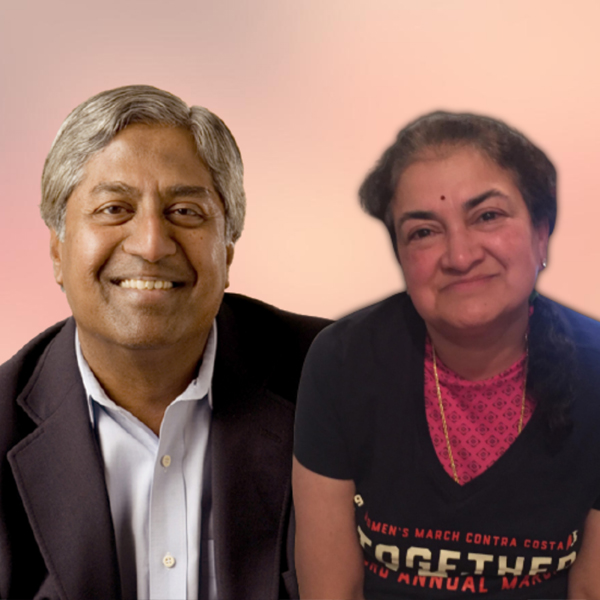 Dr. Krishna is currently responsible for development and deployment of non-IT technologies in Downstream & Chemicals for Chevron Corporation. Prior to his current appointment, he served as General Manager of Technology for Global Refining, and as Managing Director of Technology Marketing. Dr. Krishna has held technical leadership positions for most petroleum refining processes, including FCC, Thermal Processing, Rheniforming, Alkylation, and all aspects of Hydroprocessing.
He is a member on the Boards for joint ventures between Chevron and Grace Davison, CBI Lummus, and Weyerhaeuser. Dr. Krishna holds MS and PhD degrees in chemical engineering as well as an MBA.
Sridhar Tayur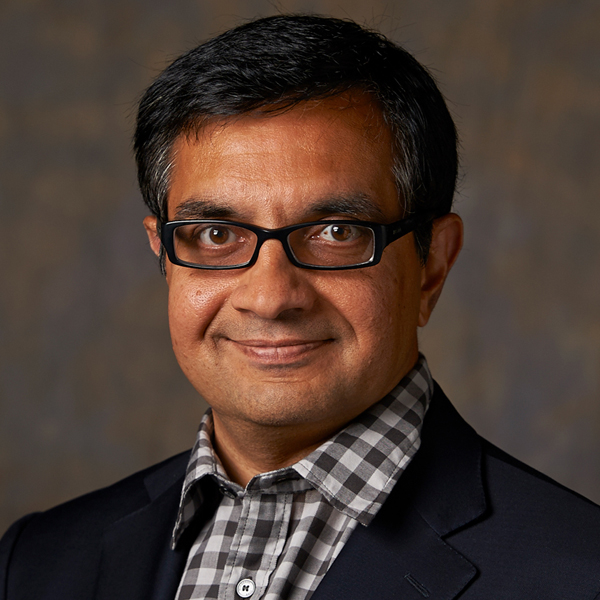 Dr. Sridhar R. Tayur graduated from IIT Madras with a Bachelor's degree in Mechanical Engineering in the year 1986. He went on to pursue his Master's and Ph.D. in Operations Research and Industrial Engineering from Cornell University. Currently, he is Ford Distinguished Research Professor of Operations Management, Tepper School of Business, Carnegie Mellon University, Pittsburgh, USA. Prior to this, he has held positions at IBM, AT&T and Cornell University, and has carried out many consulting projects with a wide spectrum of industries.
Dr. Tayur has been a serial entrepreneur and an active promoter of monetizing Operations Research (OR), and was the first to coin the term "academic capitalist". He is the Founder and CEO of OrganJet, a start-up that facilitates multiple listings and provides affordable access to on-demand private jets for patients. Established in 2011, OrganJet has revolutionized the medical industry, that too in such a remarkable manner that its operations serve as a case study at Harvard Business School. He is also the Founder of SmartOps Corporation, which created the market for Enterprise Inventory Optimization (EIO) software, and was acquired by SAP AG in 2013. Dr. Tayur has published extensively in Health Care Operations, Supply Chain Management and Inventory Models, and in Manufacturing, Logistics and Services. He has developed several novel OR methodologies and techniques. He has received funding from National Science Foundation, as well as from Tech giants such as Microsoft, IBM and Intel Corporation.
Dr. Tayur has been named one of the four "Masters of Supply-Chain Efficiency" by Fortune Magazine, and a "Most Popular Professor" by Business Week. In 2012, Sridhar received the highest academic recognition in his profession when he was elected as a Fellow of the Institute for Operations Research and Management Sciences (INFORMS). His paper on OrganJet ("Overcoming geographical disparities in access to deceased donor kidneys in the United States") won the Pierskella Best Paper Award in 2015. In 2016, he was invited to the White House by President Obama to highlight his innovations in organ transplantation. Additionally, in 2017, he was honored as a Distinguished Fellow by the MSOM Society and elected to the National Academy of Engineering.
For his pioneering work in monetizing Operations Research, and seamless integration of academia with entrepreneurship, IIT Madras and its alumni are proud to confer this award on Dr. Sridhar R. Tayur.
Dr. Prakash Keshaviah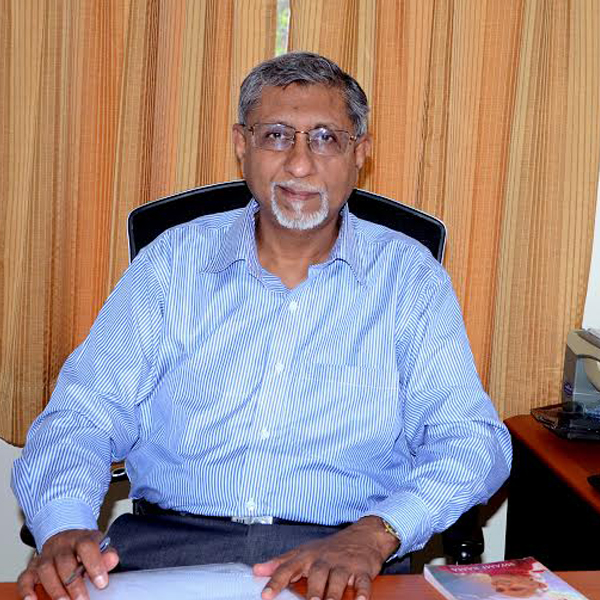 Dr. Prakash Keshaviah, B.Tech.-1967 in Mechanical Engineering from IIT Madras, and currently Director, Nephrology Unit, Himalayan Institute Hospital Trust& Hon. Prof.Physiology, Dehradun, Uttaranchal, has funded an "Institute Chair" at IIT Madras in the name of his Ph.D. advisor, Dr. Perry Blackshear. The Chair was officially announced on campus on August 27th at a small function presided over by the Director, Prof. BhaskarRamamurthi. A videotaped message from Dr. Blackshear was played on the occasion. At a later session, Dr. Keshaviah interacted with students and faculty involved in the interdisciplinary program on Biomedical Engineering. Dr. Keshaviah stated on the occasion, "This initiative on my part is about expressing gratitude and trying to give back in small measure for the wonderful education I received both at IIT Madras and at the University of Minnesota under Dr. Perry Blackshear. Prof.Blackshear was a wonderful mentor, giving me a lot of freedom to pursue my research, and encouraging me to go beyond the Master's degree to a Ph.D. His informal approach, encouragement, hands-off mentorship and financial support were all invaluable in my development. I do not come from a privileged background but have succeeded in my life and career because of the excellent education I received. For that I am truly grateful".
Dr. Keshaviah was guided by his spiritual mentor, Swami Rama of the Himalayas, to take early retirement at the age of 53 in order to do honorary work at a charitable hospital he had established in rural Uttarakhand. His work there has been very varied and fulfilling, and has included setting up a dialysis and transplant program, teaching renal physiology and Yoga philosophy, financial administration, technical projects like smart classrooms, campus Wi Fi, solar schemes and rural water and sanitation projects.
Prof. Blackshear is a pioneering biomedical researcher, recipient of many honors and a Professor Emeritus at the University of Minnesota. He is the inventor of a left ventricular assist device, first implantable drug infusion device, blood access for frequent dialysis and a non-blocking angioplasty balloon. At the age of 93, he still has a fertile mind with diverse on-going research interests.
At IIT Madras, outstanding senior IITM faculty will be appointed to the recentlyannounced "Institute Chairs" in recognition of their exceptional performance and to provide ongoing motivation to excel and further their career development. This will, in turn, inspire younger faculty to aspire to greater heights.
Mr. Swaroop Kittu Kolluri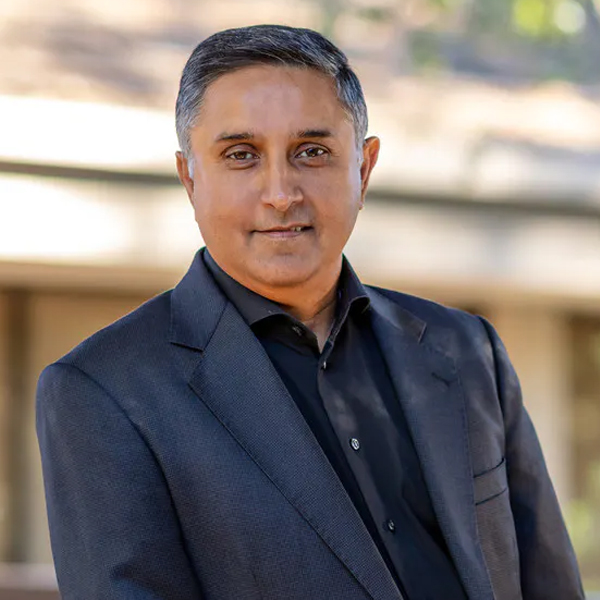 Mr. Krishna "Kittu" Kolluri is a General Partner focusing on information technology investments at New Enterprise Associates (NEA), USA. NEA is a leading venture capital firm that is focused on helping entrepreneurs create and build major new technology based enterprises. He also serves on the boards of Ring Three Technologies, Port Authority Technologies, SnapTell, and Determina.
Mr. Kolluri has a distinguished career of more than 18 years at the leading edge of the technology industry, in various technical and managerial positions. He started his career taking on engineering and management roles in the early days of Silicon Graphics. He then co-founded Healtheon to introduce healthcare online. Healtheon merged with WebMD in November 1999, in a deal valued at around USD 5.5 billion. He was the Senior Vice-President and General Manager in-charge of Provider Services at Healtheon/WebMD. He then took over as President and CEO of Neoteris in 2001, where he directed the creation of the Instant Virtual Extranet Technology market category, raised venture funding and built a stellar executive team. Neoteris was acquired by Netscreen and subsequently by Juniper Networks, USA. He served as the Executive Vice-President and General Manager of the Security Products Group at Juniper Networks.
Mr. Kolluri graduated with a B.Tech. degree in Mechanical Engineering from IIT Madras in 1986. He received an MS degree in Operational Research from State University of New York at Buffalo in 1988.
In recognition of his outstanding professional accomplishments and entrepreneurial excellence, IIT Madras and its alumni are proud to present him this award.
Dr. Surendra Shah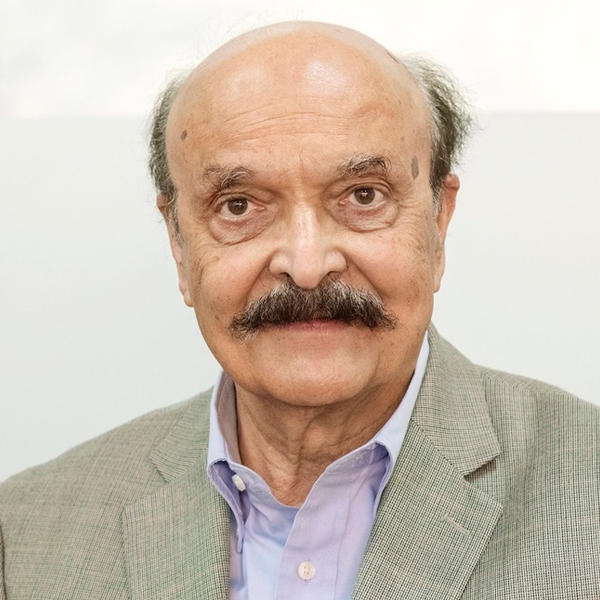 Dr. Surendra P. Shah is distinguished faculty of the Civil Engineering Department of IIT Madras. He is also Walter P. Murphy Emeritus Professor of Civil and Environmental Engineering of North-Western University, USA.
Mr. Yashpal S Sodhi and Mrs. Sodhi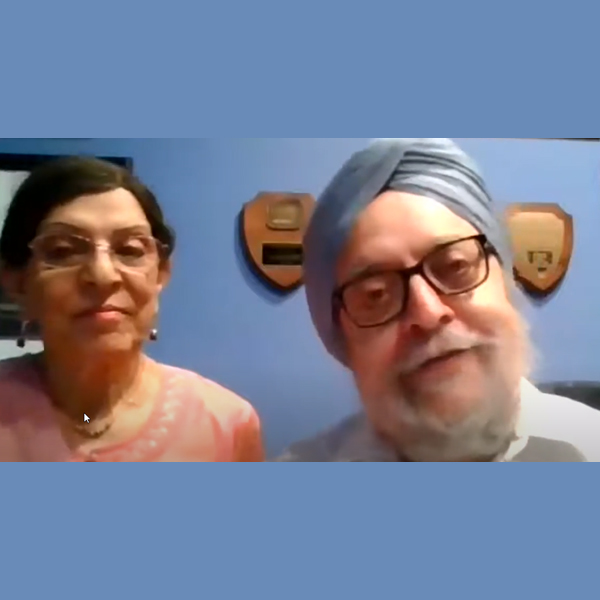 Mr.Yashpal Singh Sodhi belongs to the 1970 batch of B.Tech from the Electrical Engineering of IIT Madras. He now lives in the United States of America with his wife Mrs.Sodhi in Fairfax Station, Virginia. He works with Naval sea systems Command. We are proud of our alumnus Mr. Yashpal Singh Sodhi serving the NAVSEA of the federal government of the United States of America.US Naval Sea Systems Command (NAVSEA) operates as an entity within the federal government. The Organization provides engineering, building, and support services for the United States Navy ships and combat systems.
Dr. Srinivasan"KG" Ganapathi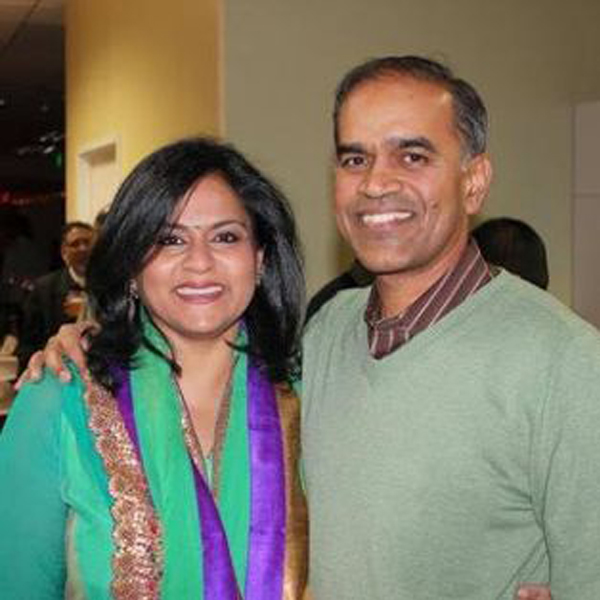 Dr. Ganapathi (K. G.) has a Ph. D. in Materials Science and Engineering from Ohio State University. He started his career as a post-doctoral research fellow at the Centre for Magnetic Recording Research at the University of California, San Diego. He then served in various engineering management capacities with Applied Magnetics Corporation and Read-Rite Corporation, before joining the founding team of DAS Devices, Inc., a start-up in thin film recording heads. DAS was sold to Applied Magnetics Corporation in February 1999. Following the merger, Dr. Ganapathi served as Vice President and General Manager of the San Jose division of Applied Magnetics, with responsibility for all R&D, engineering, customer qualification, and prototype operations. Dr. Ganapathi founded Fidelica Microsystems in June 1999.
Various Donors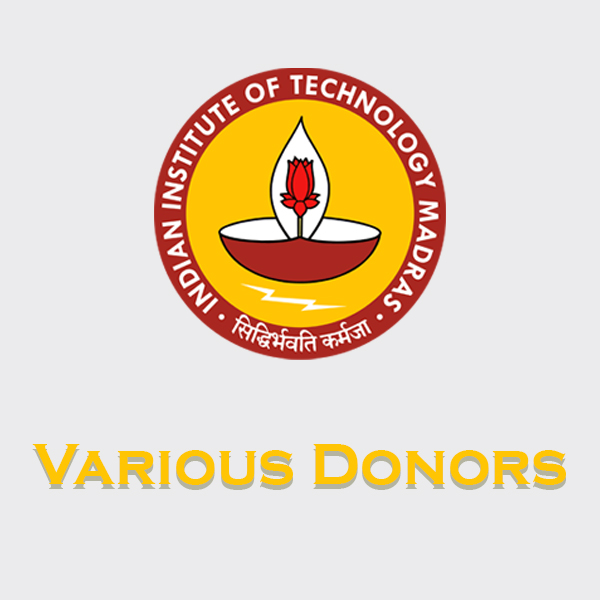 Mr. Thomas Alexander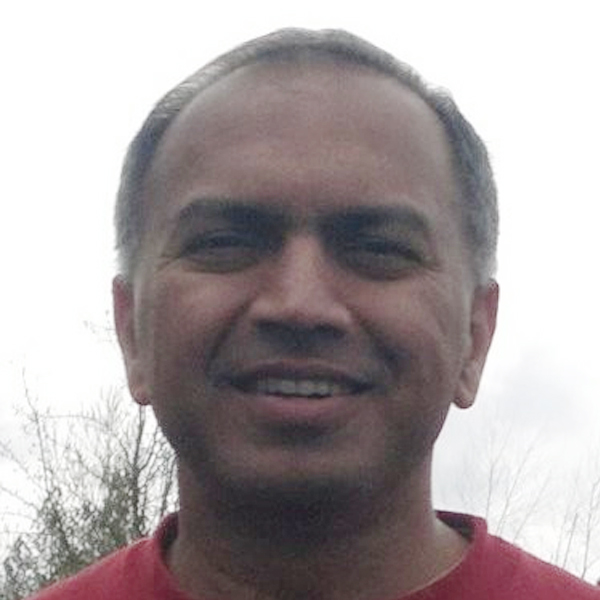 "Helped start five companies so far, mostly in the technology space, the latest being Uplevel Systems. My last two exited through acquisitions. Have worked as CEO, CTO, Principal Architect, etc. in multiple businesses. Wrote business plans, ran the business and engineering management, helped close angel and Series A funding, and worked through subsequent rounds of funding until exit.
Engineering specialties: Networking communications, IT infrastructure, computing, standards (802.11 (Wi-Fi), 802.3 (Ethernet), TCP/IP, RPR, SONET & ATM), wireless testing."
Various Donors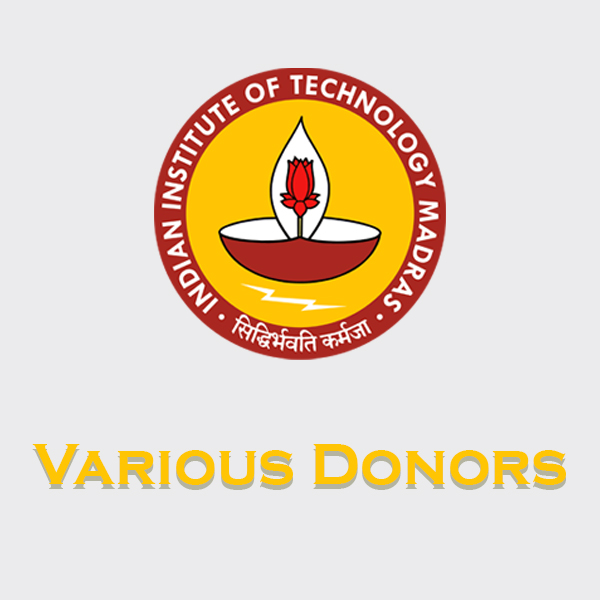 Various Donors
Various Donors
Prof. V. 'Seenu' Srinivasan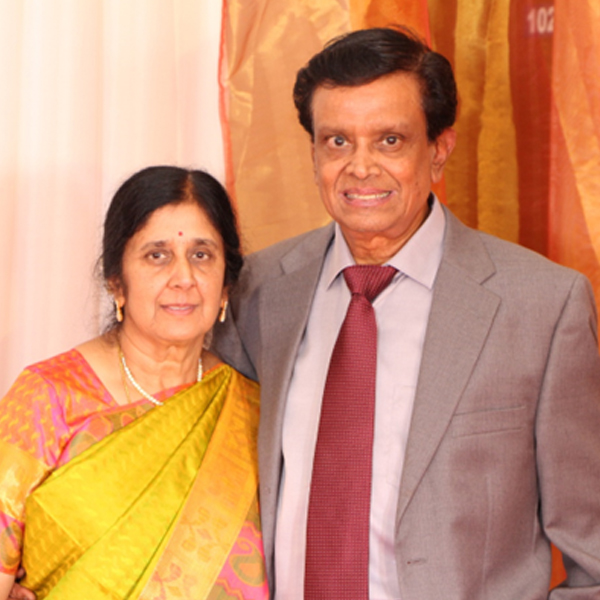 "V. 'Seenu' Srinivasan (1944) is an American scholar in the field of marketing science. He is Professor of Management, Emeritus at the Stanford Graduate School of Business, Stanford University. Srinivasan is known for his research on market research and conjoint analysis. Srinivasan received his bachelor's degree in Mechanical Engineering from the Indian Institute of Technology, Madras. He completed his bachelor's degree with the highest distinction possible, President of India Gold Medallist First in Class. He worked for two years as a production-planning engineer at Larsen & Toubro, Mumbai prior to joining Carnegie-Mellon University where he received his MS and PhD in industrial administration.
Sita (Lakshmi) Srinivasan received her M.A. in Economics from Madras University, and her M.S. in Education from the University of Rochester, USA. In addition to being a devoted wife and an exceptional mother of two sons who went on to become professors, she was a caring Kindergarten teacher. She inspired her young students to learn science though experiments, brought awareness of other countries and religions, and brought speakers (often parents of other students) to class to learn about the heart, beekeeping, rock-climbing, astronauts, and so on. The praise from one of her student's parents summarizes Sita's impact on students: "For my kids the order of ranking of who knows the most about everything is: 3rd place Mom, 2nd place Google, and 1st place – Teacher Sita."