Joy of Giving to IITM is a fundraising platform intended to aid IIT Madras' journey towards global distinction in the fields of engineering education and research. Established and directed by IIT Madras, Joy of Giving works towards raising endowment funds for the institute through alumni and corporations from around the globe. It aims to place IITM among the 'Top 50' education and research institutes in the world.
In convergence with IITM's Vision 2020, Joy of Giving seeks to fulfill the aspirational requirements of the Institute through the development of infrastructure, creation of innovative technologies and initiation of IITM as a leading technological research institution with key focus on sustainability.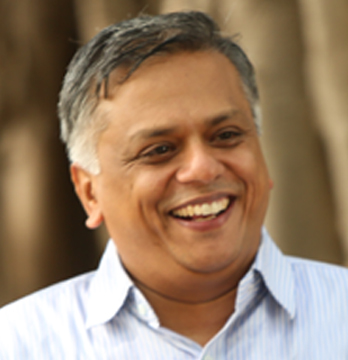 Dean (Alumni & Corporate Relations)
Prof. Mahesh Panchagnula is currently Professor in the Department of Applied Mechanics at IIT Madras, and Dean of Alumni & Corporate Relations.

From 1986 - 1988, he served as Research Faculty in the Department of Mechanical & Aerospace Engineering at West Virginia University, Morgantown, WV; during this tenure, he served as coordinator for research projects funded by the U.S. Department of Energy and the U.S. Navy. From 1988 – 2003, Dr. Nagarajan was a Senior Technical Staff Member with IBM Storage Systems' Development Laboratory in San Jose, CA, where he oversaw elimination of ozone depleting chemicals from IBM's manufacturing operations, and directed many ground-breaking efforts in the areas of chemical integration & micro-contamination control for hard disk drives.

Dr. Nagarajan returned to Chennai in 2003, and served as G.S. Laddha Visiting Professor at A.C. College of Technology for one semester, prior to taking up his position as Professor at IIT Madras in February 2004. His teaching and research endeavours are focused on cleanroom processes, nano-technology and ultrasonic process-intensification. From 2009-2012, he served as Advisor, Office of Alumni Affairs at IIT Madras, and since October 2012, has been serving as the Institute's first-ever Dean of International & Alumni Relations.

Phone:

+ 91 44 2257 8070 (Office)
+ 91 94440 08390 (Mobile)

Email: Website:

.